Muslim Youth Debate Tournament:
MYDT (Muslim Youth Debate Tournament), a youth enrichment platform of the Mafiq Foundation, is pleased to host a national parliamentary-style debate tournament at the ICNACON 2023 Annual Convention.
Muslim Youth of middle and high school age interested in competing are invited to complete this registration form by May 8th, 2023.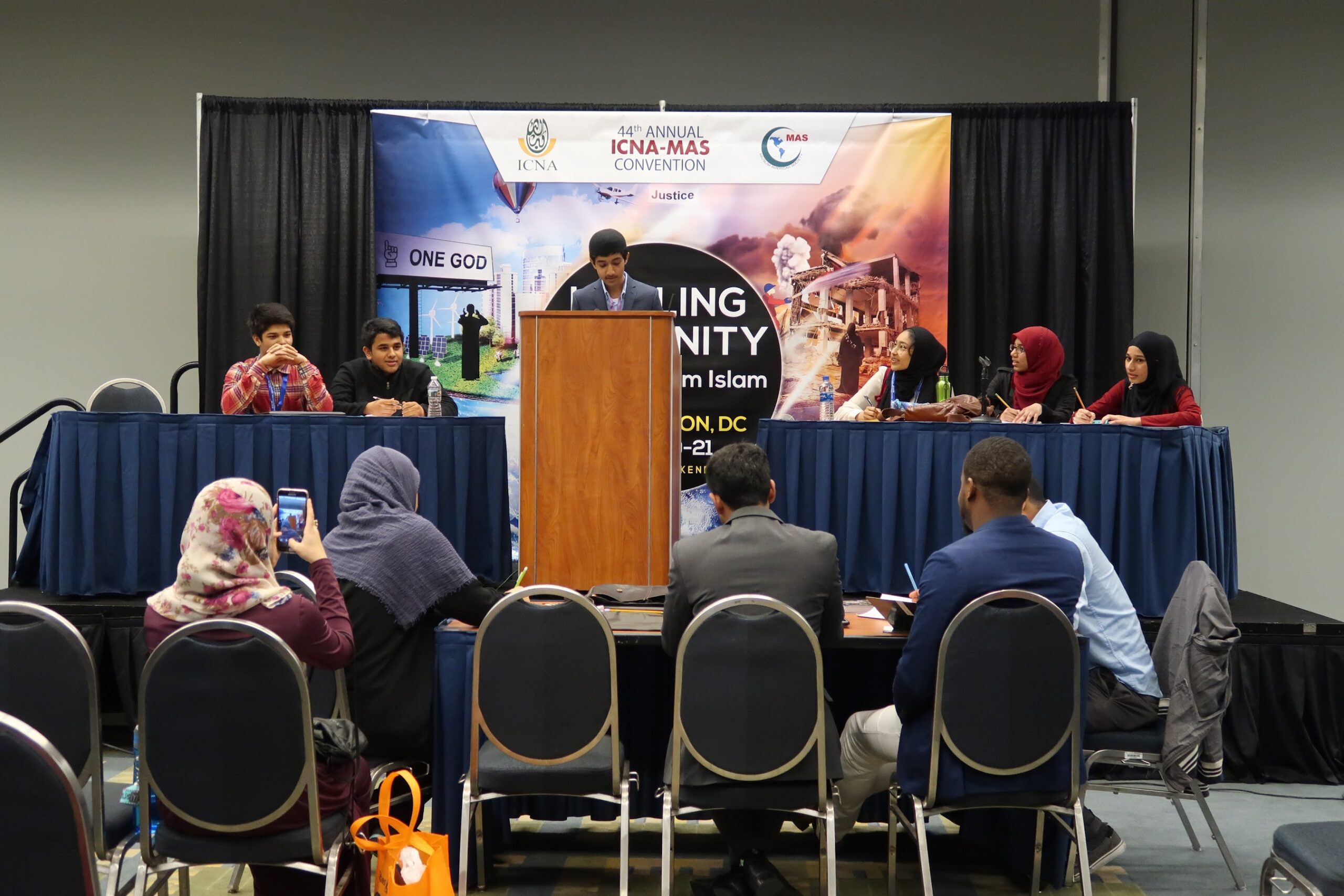 The competing teams (three members each) will participate in a preliminary round of 4 virtual parliamentary-style debates on Saturday, May 20th. These debates will consist of 2 pre-assigned topics and 2 topics given on the spot. The virtual round winners will also be recognized and awarded irrespective of the in-person events. The top 4 performing middle school teams and the top 4 performing high school teams will be invited to compete in the semifinals and finals at the ICNACON 2023 in-person on Sunday, May 28th in Baltimore, Maryland.
In case a qualifying team is unable to attend the in-person semifinals/finals, their spot will be given to the next highest-ranking team. All topics for the semifinals and finals will be given on the spot.  The final round will conclude with a recognition and awards ceremony.
Please carefully review the debate format and rubrics found on our website.
Please register your team here: https://tinyurl.com/ICNADebate 
MYDT is committed to providing a platform for Muslim youth to foster analytical reasoning, critical thinking, and persuasive argumentation.  We hope to offer that opportunity to the participating youth of the ICNACON 2023, InshaAllah.
Preliminary Round Topics:
Include two given (listed below) and two impromptu topics (will be provided during the preliminary rounds).
Middle School:
ChatGPT should be allowed in schools
Zoos should be shut down
High School:
ChatGPT damages intellectual growth
The theory of evolution promotes atheism
Debaters should prepare for both the proposition and opposition sides since they don't know in advance which side of the bench they will be representing.