The ICNA-MAS Convention puts you in front of world-renowned scholars with solutions designed specifically to address the issues American Muslims are facing today. A weekend at the ICNA-MAS convention will put at your fingertips a holistic view of today's most challenging problems and insight into Islamic solutions.
Discover innovative ways to prepare for today's challenges at the ultimate information exchange. Whether you're a novice or an expert, customer, or partner, you will benefit from total immersion in a world of information.
Learn directly from Islamic scholars and experts from various disciplines including, religion, economics, finance, social work, child psychology, mental health, law, education, and many more. The ICNA-MAS convention offers over 100+ breakout sessions, a special Youth Conference and a comprehensive agenda that includes keynotes, lectures, hands-on workshops, interfaith dialogue, matrimonial services, halal food, cultural bazaar, and even a family-friendly Islamic entertainment.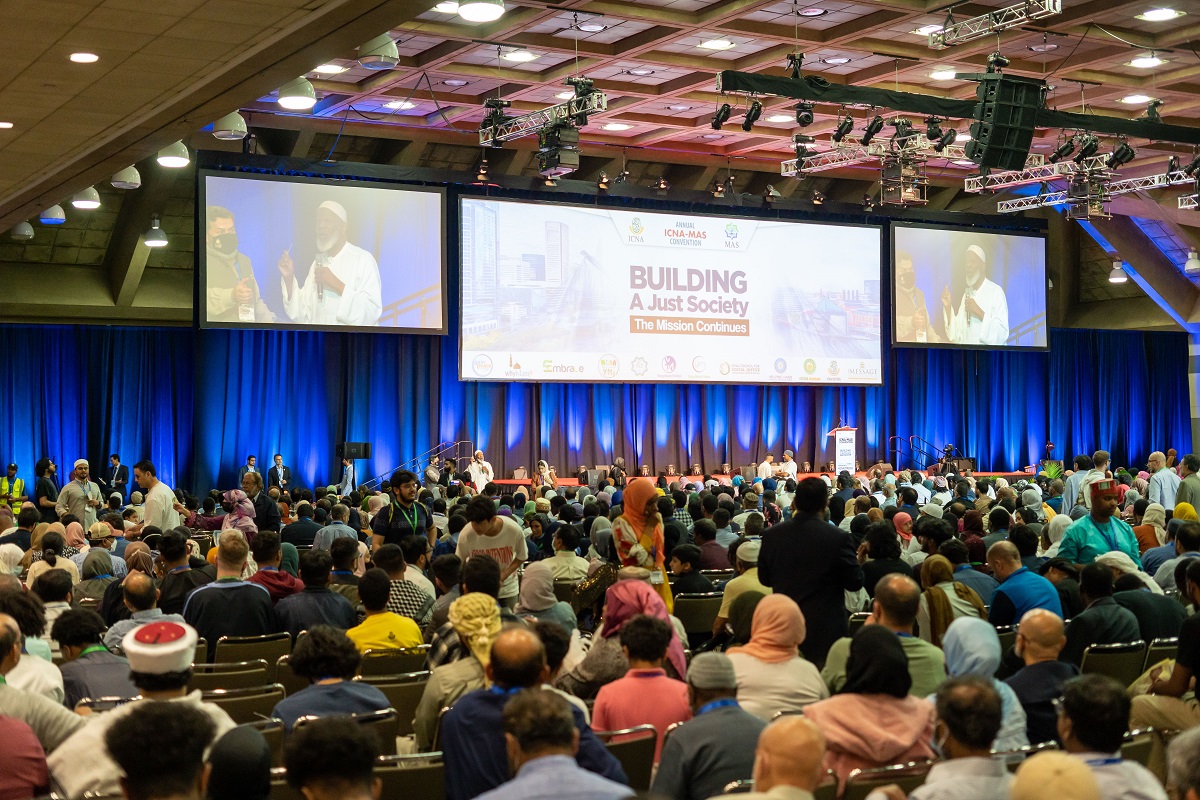 Programs
We offer a variety of programs for every age group. Multiple sessions to choose from on a wide range of topics that correlate to the theme.
Young Muslims (YM) Conference
YM Conference is a gathering to reignite our faith and find inspiration while establishing brotherhood & sisterhood with others who share similar struggles.
YMj & MCNA
MCNA (Muslim Childrwn of North America), YMj (YM juniors)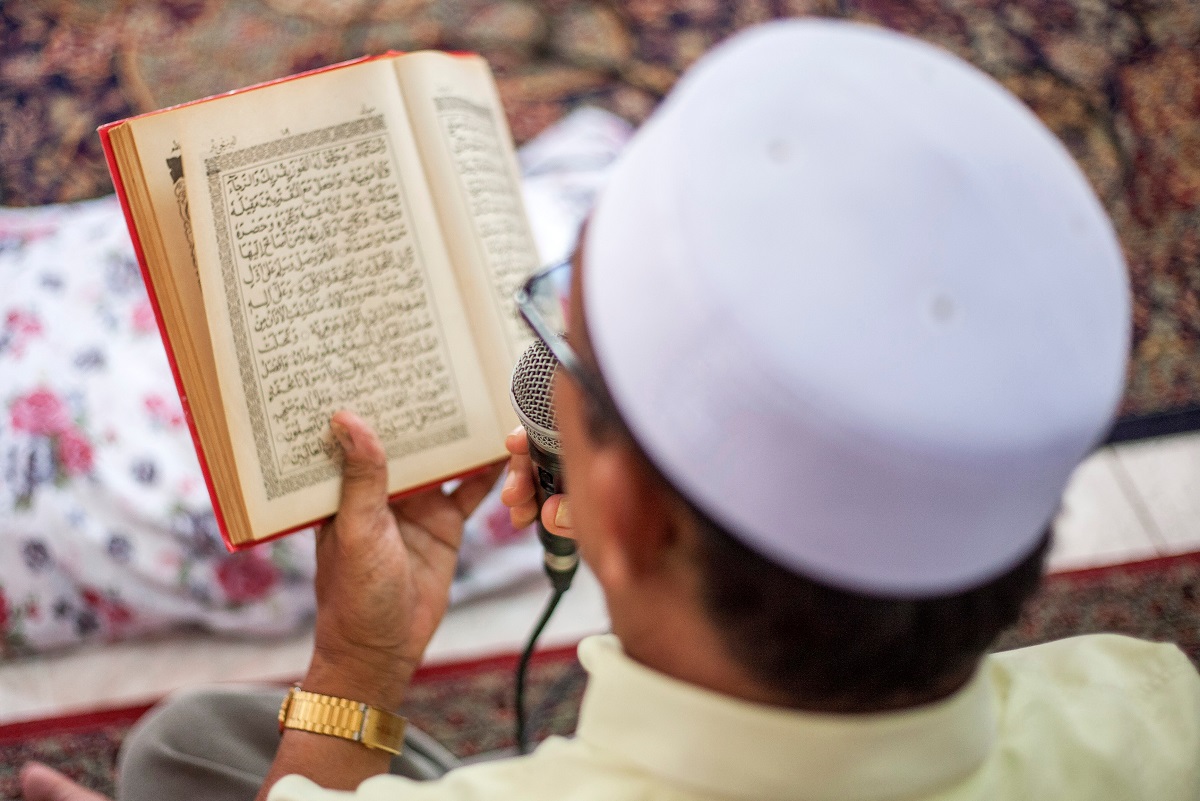 Quran Recital   Competition
Challenge yourself amongst Muslims from all over the US in our biggest Quran Competition of the year.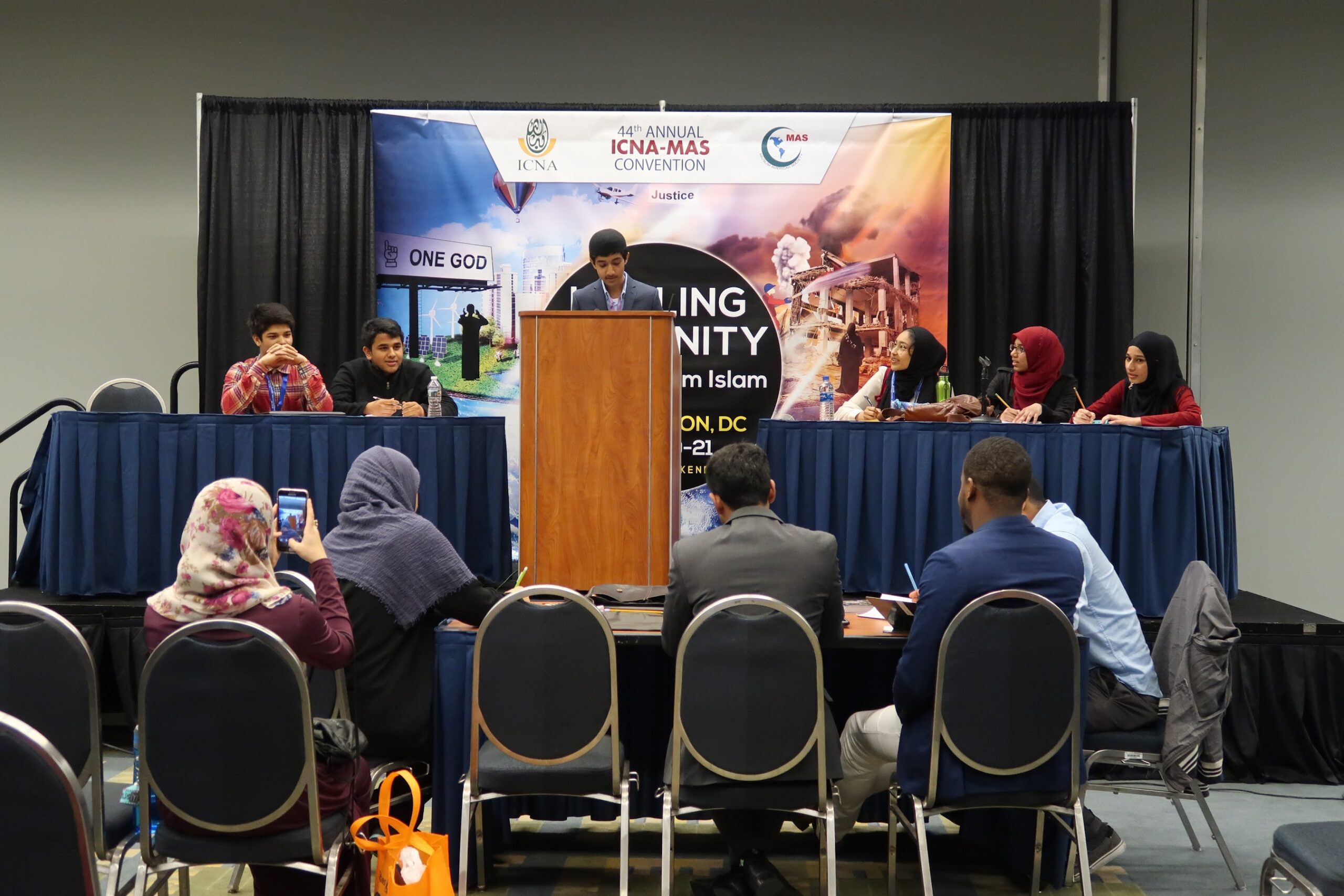 Debate Tournament
MYDT (Muslim Youth Debate Tournament) is pleased to host a national parliamentary-style debate tournament for middle and high schoolers.
Matrimonial Event
An exclusive matchmaking service program ICNA.



Technology Track
Hack-a-thon, Tech Talks, Robotics & Virtual Reality



Venture Competition
The MOVE Venture Challenge invites entrepreneurs to seek funding from a panel of renowned Muslim investors.
Jump and Fun
You won't want to skip our indoor amusement park for some family packed fun.


Childcare
Parent(s) can leave their child(ren) with our dedicated staff and enjoy the sessions throughout the day.


Support for Children     with Special Needs
ICNACON 2023 is in partnership with Malaika Foundation to provide basic services for children and individuals with special needs.
Poetry Slam
The Poetry Slam at ICNACON 2023 is an opportunity for 12 talented contenders to showcase their poetic skills and share their stories with the world.
Career Fair
Future Job Market Trends and Professional Career, two sessions on Sunday, May 28.
CME: ICNA Medical     Forum & APPNA
CME: ICNA Medical Forum & APPNA presents Resilient Muslim Youth in Mental Health Crisis & Emotional Intelligence: An Islamic Perspective.
Blood Drive
Maximize your blood donation. Help more patients. Red blood cells are the most commonly transfused blood component.